Do You Have A Plumbing Need I Can Help With?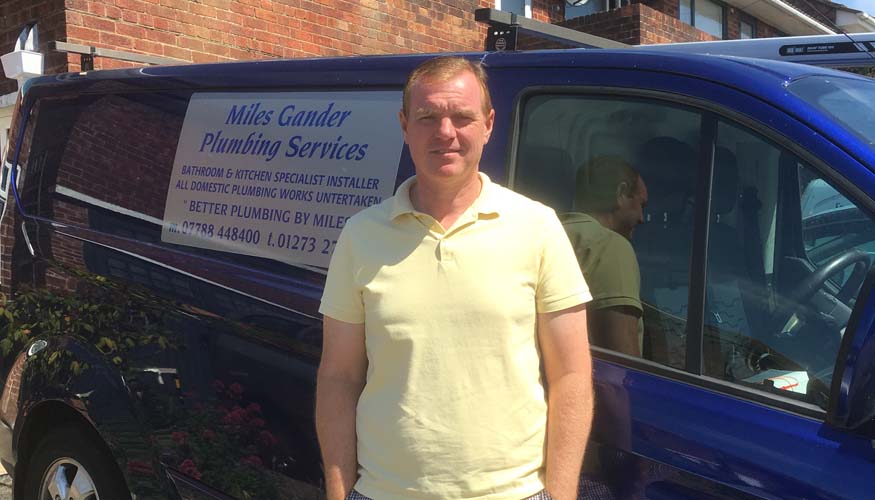 Specialist in Bathroom & Kitchen Fitting & Plumbing
I have been a self-employed bathroom, kitchen fitter, and general plumber for over 15 years and qualified at Northbrook College in Worthing. I worked alongside another plumber to gain on the job experience when I first started which helped me gain the necessary expertise to start my own business.
I now provide specialist bathroom and kitchen fitting services to customers all over Brighton & Hove.
Although I specialise in bathroom and kitchen installation, no plumbing job is too small. I can also provide a flooring, decorating and tiling service if required and undertake all types of domestic plumbing as well.
Testimonials
"No man but feels more of a man in the world if he have but a bit of ground that he can call his own. However small it is on the surface, it is four thousand miles deep; and that is a very handsome property."
"I can now have a heavenly poo in my downstairs loo, thanks to expert plumbing and finishing by Miles Plumbing!"
"Dear Miles,

I want to write and thank you so much for the work you recently carried out at our house.

Your approach from start to finish made the upheaval of having a bathroom replaced, stress free and straightforward.

Your design suggestions and vision was spot on and the suppliers you recommended were really helpful.

We would and have recommend you to our friends and family – thank you Miles for a great job."
"Miles is always reliable, competitive and tidy. He installed our gorgeous bathroom and kitchen which we are over the moon with. Would always be happy to recommend."
"I have used the services of Mikes Gander on a number of occasions over the last 10 years for the installation of new Bathrooms & Shower rooms etc for my own home, an elderly relative and for my Property business.

Miles Gander is conscientious, courteous, reliable and an excellent tradesman, and I have been completely satisfied with the standard of his workmanship and ability to meet deadlines.

I, therefore, have no hesitation in recommending his plumbing services company."
"Miles is an excellent plumber. The work was carried out to his usual high standard. I have used Miles's services for many years and have always found him to be very courteous and polite. He delivers everything that was asked for at the agreed price and I have always found his charges are very competitive and fair. I have no hesitation In highly recommending him."
"Miles transformed the old tired bathroom which I had inherited to a fantastic bright new shiny one. He gave great advice on the design options (including lighting) for such a small space. Also recommending not to replace items which didn't need to be e.g. the shower pump. He did a very professional job, to a really high standard and to budget. I would definitely recommend him to others"
Some Of My Work
New kitchen installation, Goldstone Crescent, Hove

miles

2018-09-15T22:12:03+00:00

Bathroom Conversion Project in Hove

miles

2018-09-04T14:51:29+00:00
If you would like a quotation, I would be delighted to visit you and discuss your requirements.